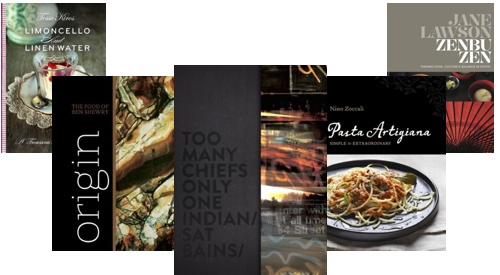 Book Reviews
Welcome to our Cookery Book Review List. We have two books this month for you.
Our list is:
Easy Weekends by Neil Perry
Be it a quick and easy meal for two, a relaxed family dinner, an elaborate party for friends, to a decadent lazy Sunday breakfast, Neil's recipes offers something for all, with easy to follow accesable dishes.
Marie Claire: 10 Years of Great Food with Michele Cranston
Marie Claire cookbooks have provided inspiration for cooks around the world for many years, full of stunning photography and focused on tasty fresh seasonal ingredients. In this book food writer Michele Cranston celebrates 10 years of writing with Marie Claire with a stunning selection of her favourite recipes.

Recently, we have review the following books: