Smoked Salmon with Asparagus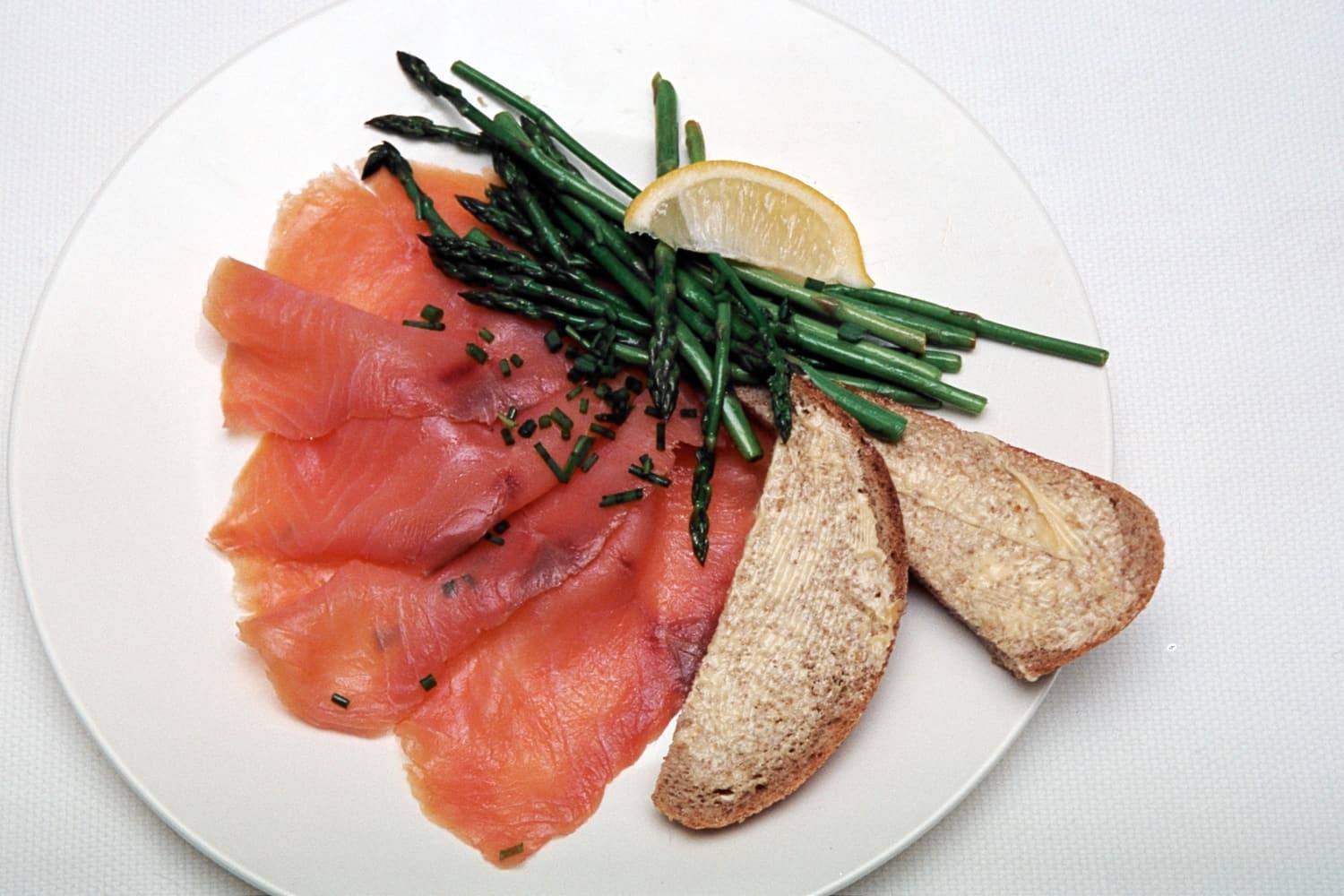 The best quality smoked salmon is best simply served with just a slice of lemon and bread and butter, to truly taste its flavours. Here I simply accompany this with just a few sprigs of baby asparagus to make a simply flavoured spring lunch or starter.
4-6 Portions (dependent on size of serving)
Prep: 5 minutes
Cook: 5 minutes
1 bunch of fresh asparagus, ends trimmed
1 tbsp melted butter or olive oil
juice of quarter of a lemon
400g smoked salmon slices
6 slices of brown bread, buttered and sliced in half or quartered
1 lemon sliced into 4-6 wedges
Asparagus: Bring some water to boil in a saucepan and cook the asparagus in it for 1 minute. Drain the asparagus and refresh it in ice cold water. Place the asparagus in a bowl and toss it with the melted butter or olive oil and the lemon juice. Set it aside until ready to serve.
To Serve: Distribute the smoked salmon among 4-6 plates laying it out in one single layer around the plate leaving a little space in one corner for the asparagus. Place a handful of asparagus spears besides the smoked salmon. Place the slices of bread and lemon wedges on the side of each plate and serve.