Simply Asian
Perry, Neil
ISBN: 0670881635 Publisher: Viking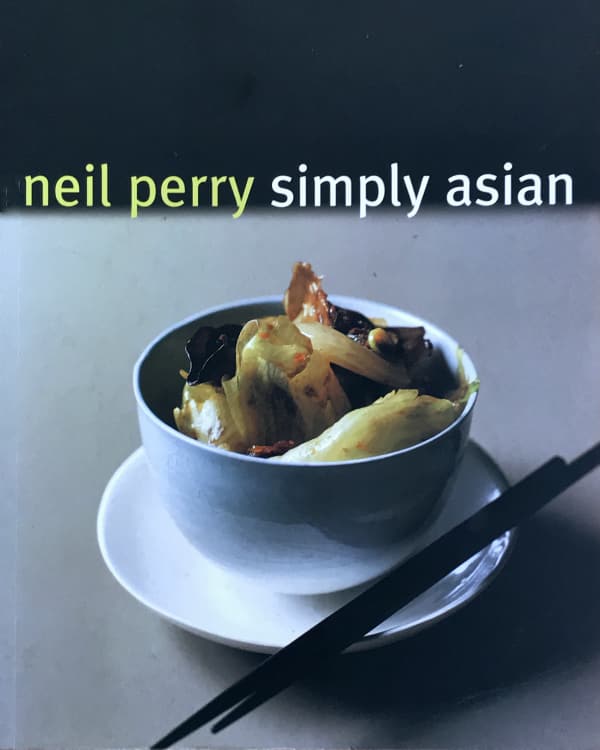 Please buy your cookbooks through us, as we use all commission to buy more books to review.

    Click Here to buy from Amazon UK

    Click Here to buy from Amazon USA
Neil Perry is one of Australia's premier chefs. His passion for good food and East Asian cuisine shine through in this book. He has a true understanding of his ingredients and takes on East Asian dishes in the nature they were intended with a few modern touches (as he says not fusion food). This book takes you through the cookery and food styles of East Asia with an emphasis on simplicity and freshness. Neil Perry offers the reader clear guide lines to his recipes with informative introductions and easy to follow methods. The book is handsomely presented with enticing photos to accompany the recipes.
With mouth watering recipes including "Sauté Clams with Noodles", "Green Curry of Swordfish" and "Southern Thia-Style Braised Chicken", this book is an excellent purchase for enthusiastic cooks of all levels.