Seafood Cafe Cookbook
Tonks, Mitchell
ISBN: 1899791043 Publisher: Absolute Press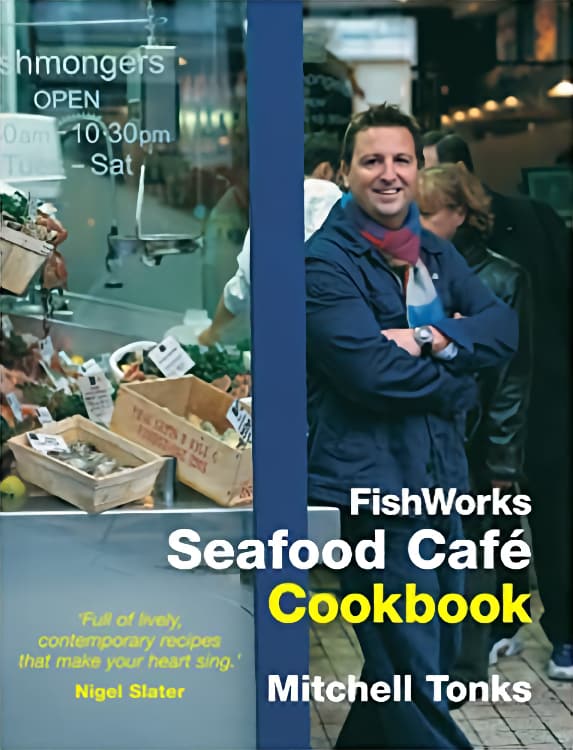 Please buy your cookbooks through us, as we use all commission to buy more books to review.

    Click Here to buy from Amazon UK

    Click Here to buy from Amazon USA
With a passion for seafood, Mitchell Tonks opened the first FishWorks in the historic town of Bath. It includes a small fishmongers, a seafood café and a studio for cookery classes. FishWorks great success has led to its expansion to Bristol and Christchurch in Devon with more opening in the near future.
Mitchell's philosophy is simple cooking with the freshest seafood. Flavours should complement, not overpower. His first book is a great introduction to seafood cookery with a guide to equipment, buying, storing, preparing and cooking seafood.
Recipes encourage creativity with plenty of suggestions and alternatives, allowing cooks of all levels to create delicious dishes. Recipes include: Crisp Fried Plaice with Chilli and Coriander Jam, Monkfish 'Sunday Roast', Moroccan-style Gurnard with Clams and Crab Omlette Thermidor, along with many more moth watering dishes. Fantastically visual with photographs by Carlo Chinca.
The Seafood Café is great book for both the novice and the accomplished seafood cook. With recipes to suit every occasion, Mitchell Tonks offers a refreshing new look to seafood cookery.