A Passion for Vegetables
Gayler, Paul
ISBN: 1856263304 Publisher: Kyle Cathie Ltd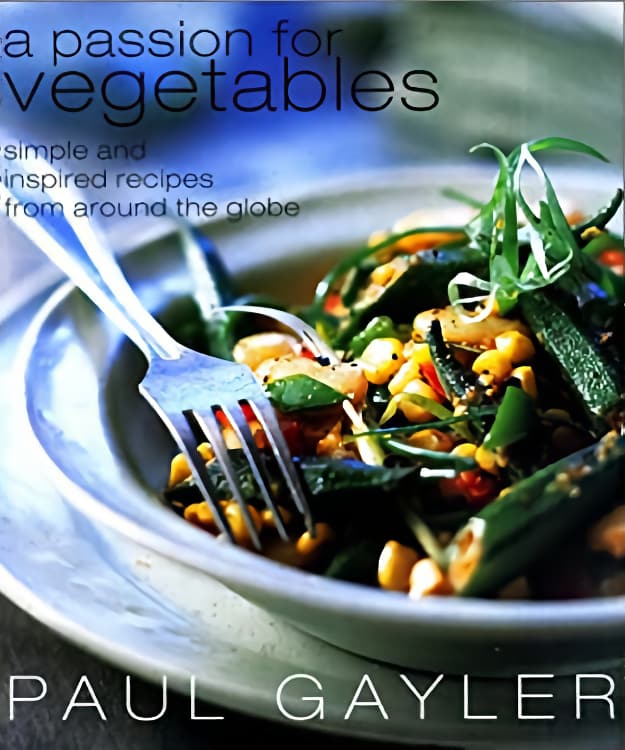 Please buy your cookbooks through us, as we use all commission to buy more books to review.

    Click Here to buy from Amazon UK

    Click Here to buy from Amazon USA
Paul Gayler is Executive Chef at the Lanesborough Hotel in London and has written many excellent books on vegetarian cooking, my favourite being "Virtually Vegetarian" (HarperCollins, 1995), this one is no exception. This book is not only suitable for vegetarians but also to devotee carnivores, with delicious recipes and ideas for side dishes, starters, mains and even desserts (which includes a recipe for a Swiss Chard and Pear Tart).
Paul Gayler takes a modern exploration of over 60 varieties of vegetables from around the world, from leeks to Japanese artichokes. Recipes are clear and easy to follow with information on the ingredients and tips. To complement these recipes are delicious photographs to bring the recipes to life. An excellent book which makes eating vegetables a joy