Passion, seductive food
Murdoch Test Kitchens
ISBN: 1740450396 Publisher: Murdoch Books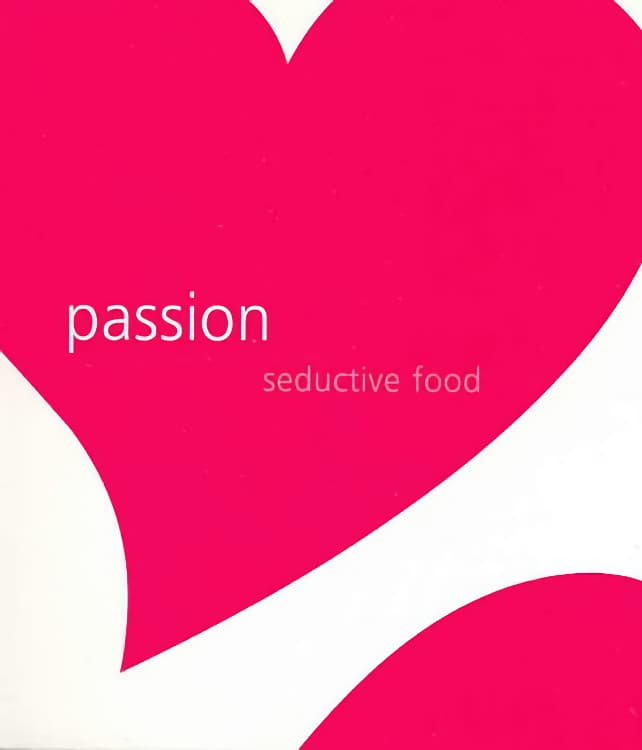 Please buy your cookbooks through us, as we use all commission to buy more books to review.

    Click Here to buy from Amazon UK

    Click Here to buy from Amazon USA
A book full of seduction with recipes listed under sexy, spicy, steamy, creamy, salty and sugary. Each section offers succulent food for all types of occasions. The Sexy chapter dishes are sensuous meals for two, start with a Fluffy Crab Soufflés, followed by Duck Breasts with Cassis and Raspberries and for dessert heart shaped Coeur è la Crème.
Recipes are clearly laid and easy to follow, varying from the very simple to more challenging dishes for those days your really want to impress. A really fun cookbook with plenty of yummy recipes to make your loved ones swoon.