Pancakes
Farrow, Joanna
Filgate, Gus
ISBN: 0600605108 Publisher: Hamylns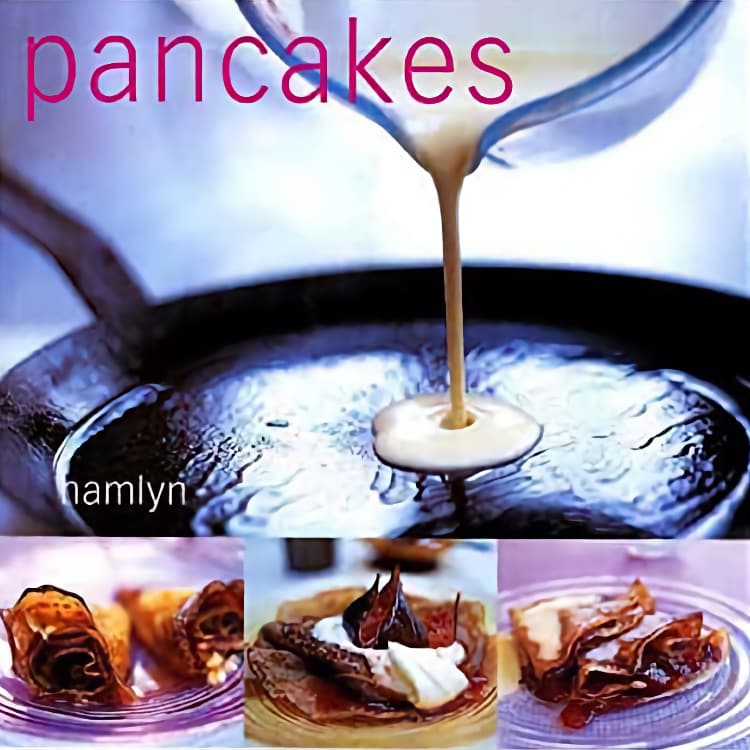 Please buy your cookbooks through us, as we use all commission to buy more books to review.

    Click Here to buy from Amazon UK

    Click Here to buy from Amazon USA
Pancakes is a fun book that takes you from the very basics of what flour to use through to the best pan for making them. The recipes show you just how simple delicious pancakes can be. Included are recipes for tasty starters and mains including oriental crab pancakes and savoury Florentine layer, to yummy dessert pancakes such as lemon soufflé pancakes.
Recipes are well laid out, clear and easy to follow and each of the 40 recipes are accompanied with exciting photos bringing the dish to life. This is a fun cookery book that doesn't take things to seriously, while thoroughly covering the basics. An excellent book for those wanting to learn more about pancakes other than the all to popular lemon and suger one.