Ottolenghi: The Cookbook
Ottolenghi, Yotam
ISBN: 978-0091922344 Publisher: Ebury Press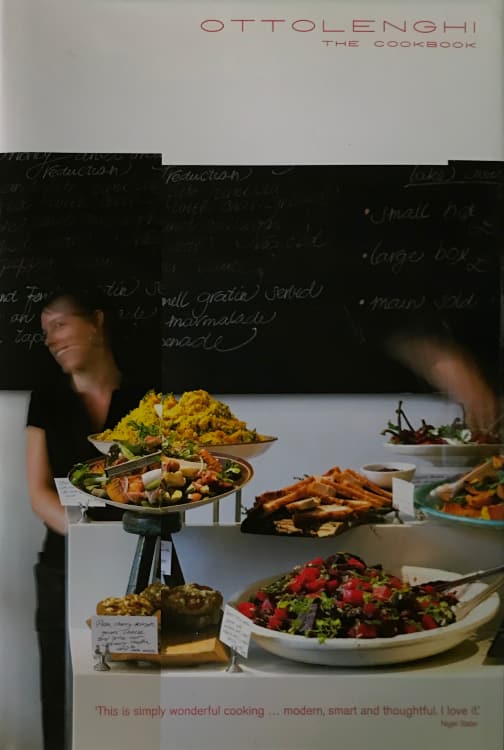 Please buy your cookbooks through us, as we use all commission to buy more books to review.

    Click Here to buy from Amazon UK

    Click Here to buy from Amazon USA
This cookbook is bound to become a classic amongst all the Ottolenghi cookery books on Middle Eastern and Mediterranean food that Yotam has brought us. It is easily the best of the Ottolenghi books, with bold and colourful dishes, simple, yet screaming out with flavours.
Inside the pages of this book Ottolenghi comes to life with food inspired by the ingredients and the chefs childhoods in Jerusalem, photos soon get ones mouth watering. Think lemon, garlic, coriander, mint, pomegranate and rosewater when flicking through this book. Even the humblest of ingredients are brought to life with just a few added ingredients.
Recipes are clear easy to follow and inspiring. This amazing cookbook has plenty to offer from tasty salads, soups, original mains, an enticing selection of breads to the most indulgent of desserts and cakes. Here's just a short list of tantalising recipes: Peaches and Speck with Orange Blossom, Cauliflower and Cumin Fritters with Lime Yoghurt, Courgette-Wrapped Lamb Kebabs, Seared Tuna with Pistachio Crust and Papaya Salad, Sour Cherry and Walnut Stick, Pistachio and Rosewater Meringues, and one of my favourites Caramel and Macadamia Cheesecake.
While there are now 5 books, Yotam is still able to bring a fresh set of recipe ideas to us in each book. So our take on this it is a modern and colourful cookbook just right for today's kitchen.