New Tastes Of India, The
Sreedharan, Das
ISBN: 074727147X Publisher: Headline Book Publishing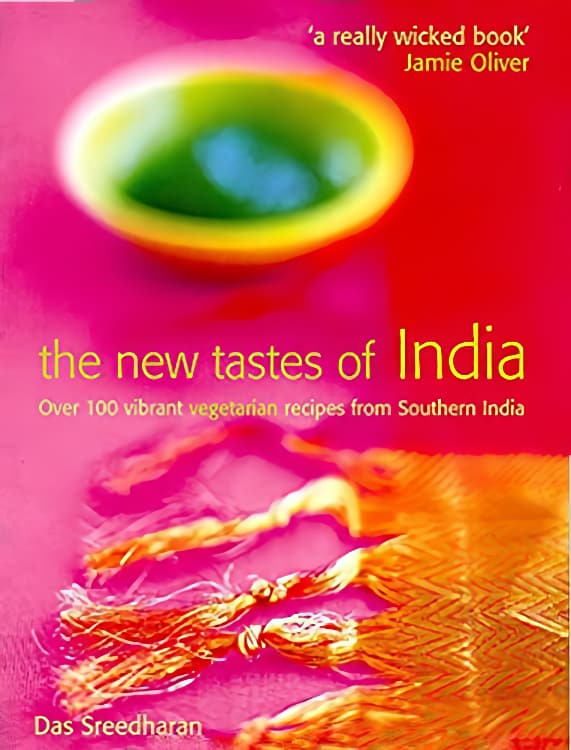 Please buy your cookbooks through us, as we use all commission to buy more books to review.

    Click Here to buy from Amazon UK

    Click Here to buy from Amazon USA
Das Sreedharan is the founder of the award winning Rasa restaurants, which specialise in vegetarian food from his home town, Kerala in Southern India. This book contains a collection of his favourite recipes, especially adapted for the home cook. Recipes include exciting combinations to create light, full flavoured and aromatic dishes. Cashew and Mushroom Somasas, Kayi Korma Curry, Spinach and Beetroot Bhaji, Papaya Thoron (a Kerala stir fry) and Pistachio Kulfi, are just a few of the enticing recipes.
Recipes are quick and easy to prepare, relying on quality ingredients not hours of cooking. The book includes a large selection of vegetarian recipes, with clear guidance and instructions throughout. This is an excellent book for anyone with a passion for flavour.