Marie Claire 10 Years of Great Food with Michele Cranston
Cranston, Michele
ISBN: 9781742669830 Publisher: Murdoch Books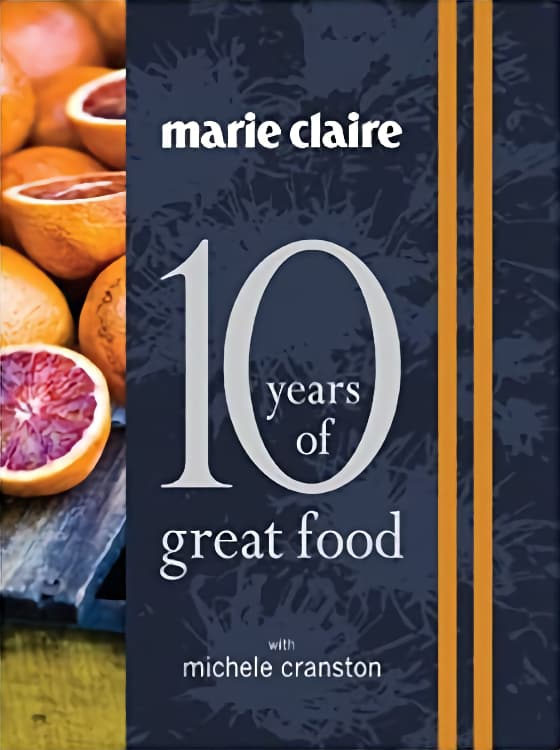 Please buy your cookbooks through us, as we use all commission to buy more books to review.

    Click Here to buy from Amazon UK

    Click Here to buy from Amazon USA
Marie Claire cookbooks have provided inspiration for cooks around the world for many years, full of stunning photography and focused on tasty fresh seasonal ingredients. In this book food writer Michele Cranston celebrates 10 years of writing with Marie Claire with a stunning selection of her favourite recipes
This collection of over 250 delicious recipes takes you through the seasons. From refreshing light spring dishes to start the day, alfresco dining in the summer to warming comfort dishes for those chilly winter evenings. Dishes cover a wide spectrum of taste, flavours and styles. Mouthwatering recipes include Berry Breakfast Trifle, Chicken and Coconut Sambal, Italian White Bean and Tuna Dip, Lamb Shank and Vegetable Casserole and Rhubarb Sour Cream Cake, to name just a few.
Each recipe is accompanied by gorgeous colourful photographs of the finished dish, along with Michele's personal memores and anecdotes relating to the dish. The book also includes a notepad and stickies to help mark out your favourite recipes but most important of all is that the recipes are clearly laid out and simple to follow.
10 Years of Cooking with Michele Cranston is a lovely cookbook and a great addition to any kitchen, with plenty of fresh seasonal cooking for everyday of the year.