Limoncello and Linen Water
Kiros, Tessa
ISBN: 9781742668789 Publisher: Murdoch Books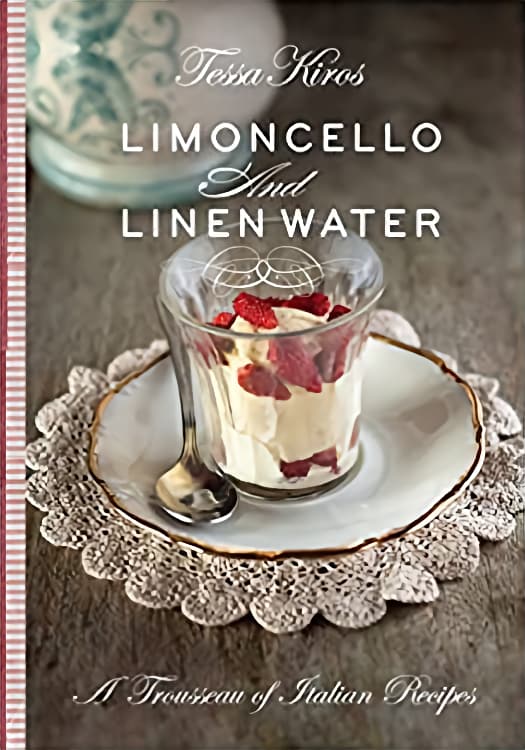 Please buy your cookbooks through us, as we use all commission to buy more books to review.

    Click Here to buy from Amazon UK

    Click Here to buy from Amazon USA
Limoncello and Linen Water is a celebration of the beautiful traditions of Tessa Kiros' adopted home land Italy. Written in honour of the women of the country and they're way of life.
Filled to the rim with classic recipes from the Italian home, many handed down from mother to daughter for generations. The book includes over 100 rustic recipes from a delicious Fast Focaccia with Strawberries, a warming Tomato Soup with Rice and Basil, comforting Roast Lemon and Thyme Chicken, to decadent Potato and Truffle Purses, and refreshing Limoncello Sorbet. The Pantry is my very favourite chapter with an amazing selection of different flavoured salts including rose and vanilla, unusual preserves such as Red Radicchio Marmalade and a great anti pasta stand by Stuffed Chillies with Tuna & Anchovies.
A very feminine book with soft pinks, angels, flowers and the women of Italy. Of course as with all her books the book is packed with enticing photos of dishes.
In Limoncello and Linen Water Tessa Kiros has excelled herself, a real treasure.