Gotham Bar and Grill Cookbook
Portale, Alfred
ISBN: 0385482108 Publisher: Doubleday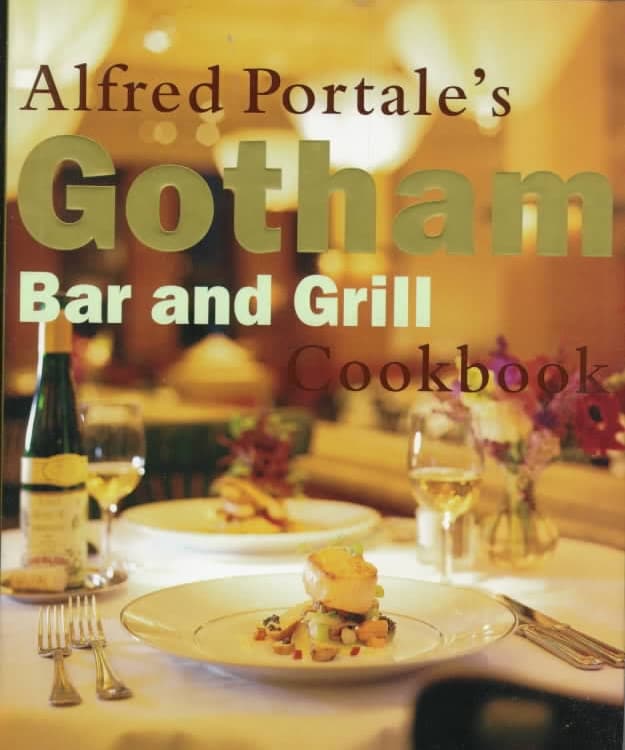 Please buy your cookbooks through us, as we use all commission to buy more books to review.

    Click Here to buy from Amazon UK

    Click Here to buy from Amazon USA
Alfred Portale is head chef of one of New York's top restaurants, the "Gotham Bar and Grill", and in this book he has brought its food to his readers. The food in this book is Modern American, based on traditional French techniques with an international approach. Recipes include "Seared Tuna with Caponata, Pappardelle, and Red Wine Sauce", "Charcoal-Roasted Prime Rib with Caribbean Spices" and "Apple -Calvados Tarts with Maple Ice Cream and Cranberry Confit". This book is inspirational, full of great ideas and dishes for all levels of cooks.
While reading this book, you feel Alan's passion for cooking, which has resulted a great book well laid out. He understands how to write his recipes so that the reader can create successful dishes. The recipes are laid out clearly and are accompanied with helpful notes with advice, ideas and tips, these include preparation ahead advice, how you can alter the recipes and dish presentation. This book is a brilliantly presented book with colourful photographs throughout to complement the recipes.