Cook's Companion
Alexander, Stephanie
ISBN: 0670863734 Publisher: Viking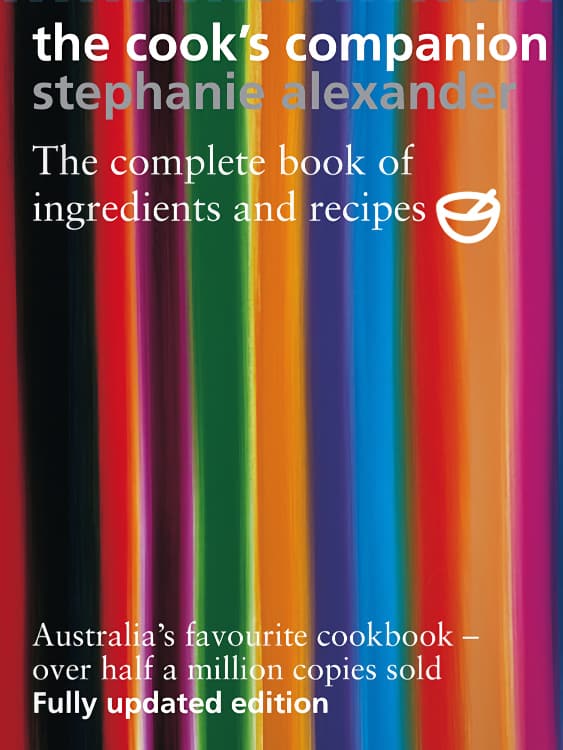 Please buy your cookbooks through us, as we use all commission to buy more books to review.

    Click Here to buy from Amazon UK

    Click Here to buy from Amazon USA
Stephanie Alexander's Cook's Companion is a brilliant collection of ingredients which are accompanied with lots of recipes, information and ideas. This is the ideal book for everyone's kitchen. From Anchovies to Yogurt this culinary collection will tell you how, what and what with. In this book Stephanie Alexander guides you with her vast experience with food to help you choose and make the most of your food. Recipes include traditional ones such as Borstch and more modern dishes such as Yam Goong- Salad of Bug Meat with mint and Lemongrass.
Stepahanie Alexander restaurant Stephanies in Melbourne is world renowned and has been running for over 20 years. Stephanie Alexander is author of many books including, Stephainie's Menus for Food Lovers, Stephanie's Feasts and Stories, and Stephanie's Seasons.
The Cook's Companion should have a place on all cooks book shelves around the world as it stand among the best written culinary references available.