Welcome to the November 2015 Edition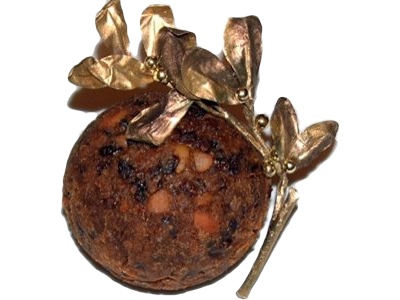 Christmas Countdown
Christmas is yet again just around the corner, and as such it is time to start preparing those ever so popular Christmas treats. Remember, soaking the fruit for a few extra days make all the difference! We are once again here to help you get the most out of Christmas by getting the preparation work done and out of the way. It will make the rest the cooking tasks a lot easier, leaving you more time to enjoy the season.
For those who like Christmas Cakes, you will have to decide between three yummy Christmas Cake recipes, so you can make the tried and tested popular Yum Yum Chrissie Cake or maybe the Tropical Chrissie Cake takes your fancy. The Nutty Christmas Cake is last on our list, but it is no means least. With lots and lots of nuts, this cake is a great alternative to the tradional fruit cake.
Thanks Giving
For all our friends that hail from the United Sates, having Thanksgiving is really the start of a month of celebrations that last through to Christmas. Well, as we do each year, we have brought you our suggestion for the big day. All we can say is 'Enjoy' the special time spent with friends and family, and we hope you try our dishes.
Seasonal Recipes
Sarah's Seasonal Recipe List has been updated with great ideas, which can be found on our Recipes page. Also, we have the November's guide to the best seasonal produce. It is our "What to eat now" guide for those who are looking to get the most out of their local ingredients. There are Northern Hemisphere and Southern Hemisphere articles.
Books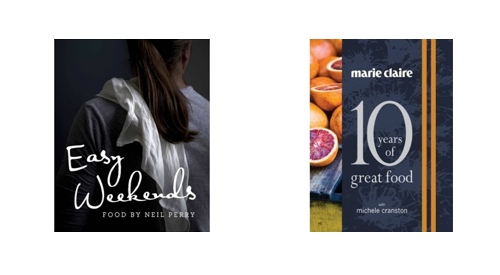 This month we have just two books for you. The first is Easy Weekends by Neil Perry. As we always enjoys Neil books, we were more than happy to review this fun, lazy days cookery book. The second is Marie Claire: 10 Years of Great Food with Michele Cranston. So, it has been for ten years that we have been enjoying the trendy food ideas that Marie Claire has brought us. Well, once again then have pulled the rabbit out of the hat! Please read these reviews and the many others in our Book Review section.
Need help?
Is there something missing? If you can't find a recipe, or want some information,simply Email us. Just use the Contact page to reach us.
Enjoy!
The bare ingredients team.
Please have a look around our site. We would be happy to get feedback, so please feel free to pass on your comments via our Contact page.